Strategic Announces Niall Ferguson will be Keynote Speaker for 2016 Idea Lab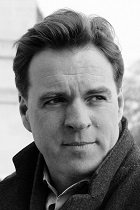 The keynote speaker for the 2016 Idea Lab, which takes place September 28-29, 2016, will be Professor Niall Ferguson, one of the world's leading historians and an influential political and economic commentator.  
Since 2004 he has been the Laurence A. Tisch Professor of History at Harvard University, and is now a full-time Senior Fellow at the Hoover Institution, Stanford University.  The author of many books, including the recently-published first volume of his official biography of Henry Kissinger, Ferguson is well-known to PBS audiences as the writer and presenter of The Ascent of Money, Civilization, China, and other documentaries.  In 2004, Time magazine named him one of the world's 100 most influential people.
An electrifying and witty speaker, Professor Ferguson will share with us his economic and geopolitical observations just weeks before the United States chooses its next president. 
For further information on the Idea Lab, please contact us.